A.M. Hargrove lives in South Carolina with her husband and family. Her husband often accuses her of spending too much time with her nose in her books, but she usually doesn't pay him much attention! She loves nothing more than sitting at her Mac conjuring up characters and scenes for her novels.
Hello Anne! Welcome to my blog!
1. For those who haven't read your novel, tell us what it's about. Who are the main characters? What is their story?
Survival's main characters are Maddie and Rayn. While Maddie is on a packpacking trip in the Smokey Mountain National Park, she is abducted by a serial killer. In her attempt to escape, she falls off a cliff and sustains serious injuries. A mysterious (and of course incredibly good looking) stranger—Rayn-- is called in to rescue her and their relationship takes off from this point. Maddie is carrying a bit of baggage as she has lost both of her parents at an early age. Rayn also comes with issues as he is not human and a relationship with a human is strictly forbidden by his culture. The conflict begins and escalates throughout the book.
2. What gave you the inspiration to write Survival?
I've always been a fan of the paranormal romance genre and I also love fantasy/sci-fi so I wanted to write a story that merged elements of both. My husband encouraged me to pursue this and eventually Survival was born.
3. If you could only describe your main character, Maddie, using song titles, what songs would you choose?
Well, if you've read the book, you'll know that Maddie is a horrific dancer. One of her favorite songs is "I Wanna Dance With Somebody" by Whitney Houston. When she hears this song, she starts dancing but to everyone else it appears she is having convulsions! I also think of both Maddie and Rayn when I hear Cold's "A Different Kind of Pain," Script's "You Won't Feel a Thing," and Linkin Park's "From the Inside."
4. Has your experience being an author lived up to what you thought it would be when you first started?
It's been so much more than I ever dreamed. I am completely amazed by the awesome people out there who are so generous with their time in their support of indie authors. I can't tell you how much fun it has been getting to know them...kind of like discovering a whole new world. And that's just one part of it. The other part is how great it has been to connect with readers that love Survival (and now, Resurrection). They have been wonderful. It has been such an adventure!
Fun questions!
5. If you could only read one book for the rest of your life, which book would it be and why?
I would have to say Pride and Prejudice by Jane Austen. I have always loved this story and the way all the characters develop and interact. (Jane Austen was amazing; she was such a brilliant storyteller.) Her writing is so rich and beautiful that I could honestly read it over and over!
6. Would you rather have a billion dollars, or 10 New York Time's best-selling novels?
Well, my first reaction would be the billion dollars because then I could buy hundreds and hundreds of not only best sellers, but also all kinds of books ☺! And, if I had the money, I would like to set up some kind of foundation to assist indie authors getting their names out somehow. A billion dollars would go a long way toward that end. But honestly, I couldn't exist very happily if I didn't have books to read.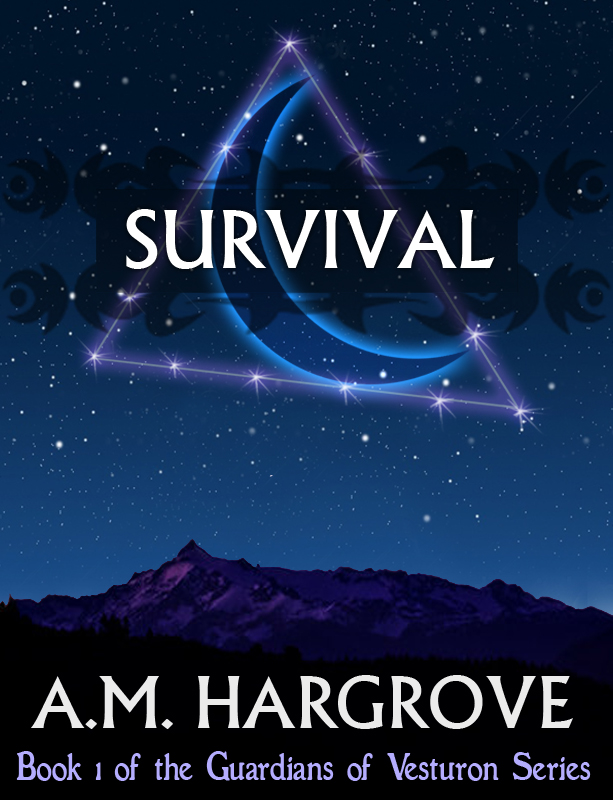 Survival
, the first book in the Guardians of Vesturon Series, is FREE for all e-readers! If you'd like to download your copy, here are the links to every available retailer:
•
Amazon Kindle
•
Barnes & Noble Nook
•
Kobo
•
Apple iBooks
•
Sony Reader
•
Smashwords
(for any other file format needed)
GIVEAWAY
Today, I'll be giving away a copy of Resurrection, the
second
book in Guardians of Vesturon series!
Rules & Guidelines:
Open INTERNATIONAL!
Must be 13 or older to enter.
Winner will be chosen at random and emailed, and will have 48 hours to reply back, or a new winner will be chosen.
a Rafflecopter giveaway