What is this feature?
---
Through my book blogging adventures I've come across so many amazing books that I want SO badly I could just pee looking at them. I know, I'm weird, but it's true! So here is my list of pee-inducing books. They can be unreleased or already on the shelves, as long as they're awesome!
The Books
---
Demon possession has swept through Glace's neighboring kingdom, turning humans into hellhounds. These great, fanged wolves are wild, desperate, and hungry. Only the sworn Hunters have kept them back for five long, bloody years.
At the young age of fifteen, Belle LeClair became a Hunter. She no longer remembers how many hounds she's killed, or how many friends she's buried. Still, Belle leads the hunt till a tragedy forces her deep into the dark kingdom. Her heart will be turned, her loyalty tested— and fate will intervene.
Amid a backdrop of Steampunk inventions and a harsh winter landscape, The Beast is a re-imagining of the infamous love between a beauty and a beast.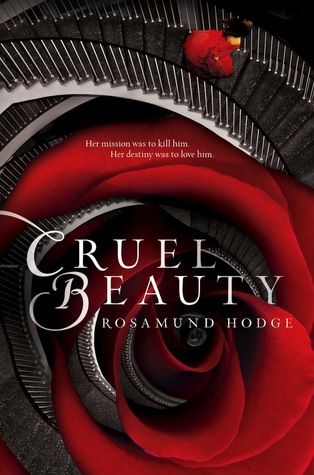 Based on the classic fairy tale Beauty and the Beast, Cruel Beauty is a dazzling love story about our deepest desires and their power to change our destiny.
Since birth, Nyx has been betrothed to the evil ruler of her kingdom-all because of a foolish bargain struck by her father. And since birth, she has been in training to kill him.
With no choice but to fulfill her duty, Nyx resents her family for never trying to save her and hates herself for wanting to escape her fate. Still, on her seventeenth birthday, Nyx abandons everything she's ever known to marry the all-powerful, immortal Ignifex. Her plan? Seduce him, destroy his enchanted castle, and break the nine-hundred-year-old curse he put on her people.
But Ignifex is not at all what Nyx expected. The strangely charming lord beguiles her, and his castle-a shifting maze of magical rooms-enthralls her.
As Nyx searches for a way to free her homeland by uncovering Ignifex's secrets, she finds herself unwillingly drawn to him. Even if she could bring herself to love her sworn enemy, how can she refuse her duty to kill him? With time running out, Nyx must decide what is more important: the future of her kingdom, or the man she was never supposed to love.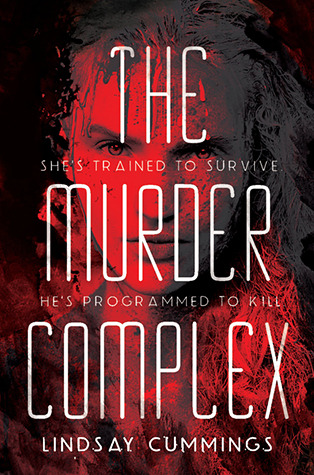 An action-packed, blood-soaked, futuristic debut thriller set in a world where the murder rate is higher than the birthrate. For fans of Moira Young's Dust Lands series, La Femme Nikita, and the movie Hanna.
Meadow Woodson, a fifteen-year-old girl who has been trained by her father to fight, to kill, and to survive in any situation, lives with her family on a houseboat in Florida. The state is controlled by The Murder Complex, an organization that tracks the population with precision.
The plot starts to thicken when Meadow meets Zephyr James, who is—although he doesn't know it—one of the MC's programmed assassins. Is their meeting a coincidence? Destiny? Or part of a terrifying strategy? And will Zephyr keep Meadow from discovering the haunting truth about her family?
Action-packed, blood-soaked, and chilling, this is a dark and compelling debut novel by Lindsay Cummings.
Why I'm Peeing
---
• The Beast by Linsday Mead •
Lindsay is actually a friend through blogging, and I've known she's had plans to publish for awhile. When I came back to book blogging after a year and a half gone to find out that her debut novel was very close to being finalized and published I was so excited! It sounds amazing, full of action and amazing world building. Mostly it sounds like a really kick ass retelling of Beauty and the Beast. Can't wait!
• Cruel Beauty by Rosamund Hodge •
I realized after I included it on my list that
Cruel Beauty
, like
The Beast
above it, is a Beauty and the Beast retelling. Totally not on purpose, because I am practically salivating for this novel. It's already been released, so I'll have to try and find time to run to my local Barnes and Noble and grab a copy. (Maybe I'll just download it on one of my ereaders because I'm lazy, haha.) According to the author, this is a Beauty and the Beast meets Greek mythology type novel and this kind of novel screams Hades and Persephone to me (which if you know me is my favorite myth and pretty much my favorite couple to read about of all time.) So, I will definitely be picking this one up as soon as I can.
• The Murder Complex by Lindsay Cummings •
I actually got an opportunity to read a manuscript version of
The Murder Complex
a long time ago when I interned for an editor at a publishing company and
freaking loved it
. Even from that I could tell this would be a bright light shining in a sea of dystopia novels flooding the market. I'm so pumped to see how it's been changed and (hopefully) improved now that it's an edited novel. I think I'll blow my socks off just as much.
---
What do you guys think of these novels? Read any of them? Please share with me down below!