What is this feature?
---
This feature started a few years ago when I was joking with some authors on twitter about how just looking at their upcoming books made me want them so badly I could pee. I've been out of the blogging world for about a year now, and unfortunately I've fallen way behind when it comes to the newest books and what the latest trends are. But, I've been trying to catch up by visiting blogs and scouring Goodreads. This list of books is books that are either up and coming, or ones that were published in the past year that I missed out on and would really like to read.
The Books
---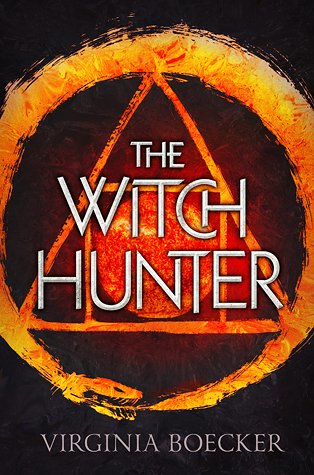 Your greatest enemy isn't what you fight, but what you fear.

Elizabeth Grey is one of the king's best witch hunters, devoted to rooting out witchcraft and doling out justice. But when she's accused of being a witch herself, Elizabeth is arrested and sentenced to burn at the stake.

Salvation comes from a man she thought was her enemy. Nicholas Perevil, the most powerful and dangerous wizard in the kingdom, offers her a deal: he will save her from execution if she can break the deadly curse that's been laid upon him.

But Nicholas and his followers know nothing of Elizabeth's witch hunting past--if they find out, the stake will be the least of her worries. And as she's thrust into the magical world of witches, ghosts, pirates, and one all-too-handsome healer, Elizabeth is forced to redefine her ideas of right and wrong, of friends and enemies, and of love and hate.

Virginia Boecker weaves a riveting tale of magic, betrayal, and sacrifice in this unforgettable fantasy debut.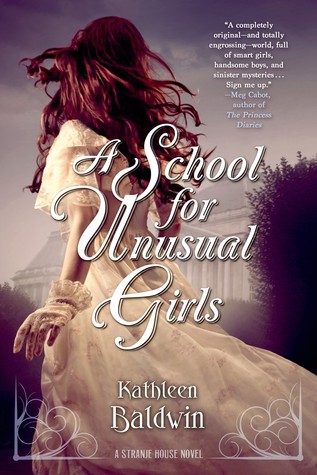 It's 1814. Napoleon is exiled on Elba. Europe is in shambles. Britain is at war on four fronts. And Stranje House, a School for Unusual Girls, has become one of Regency England's dark little secrets. The daughters of the beau monde who don't fit high society's constrictive mold are banished to Stranje House to be reformed into marriageable young ladies. Or so their parents think. In truth, Headmistress Emma Stranje, the original unusual girl, has plans for the young ladies—plans that entangle the girls in the dangerous world of spies, diplomacy, and war.

After accidentally setting her father's stables on fire while performing a scientific experiment, Miss Georgiana Fitzwilliam is sent to Stranje House. But Georgie has no intention of being turned into a simpering, pudding-headed, marriageable miss. She plans to escape as soon as possible—until she meets Lord Sebastian Wyatt. Thrust together in a desperate mission to invent a new invisible ink for the English war effort, Georgie and Sebastian must find a way to work together without losing their heads—or their hearts...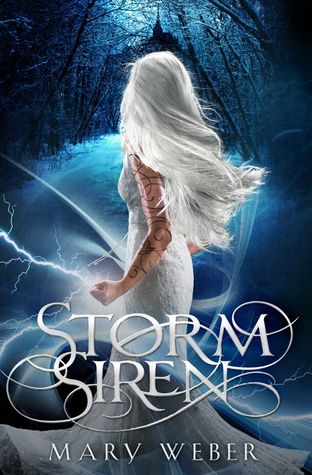 In a world at war, a slave girl's lethal curse could become one kingdom's weapon of salvation. If the curse—and the girl—can be controlled.

As a slave in the war-weary kingdom of Faelen, seventeen-year-old Nym isn't merely devoid of rights, her Elemental kind are only born male and always killed at birth — meaning, she shouldn't even exist.

Standing on the auction block beneath smoke-drenched mountains, Nym faces her fifteenth sell. But when her hood is removed and her storm-summoning killing curse revealed, Nym is snatched up by a court advisor and given a choice: be trained as the weapon Faelen needs to win the war, or be killed.

Choosing the former, Nym is unleashed into a world of politics, bizarre parties, and rumors of an evil more sinister than she's being prepared to fight . . . not to mention the handsome trainer whose dark secrets lie behind a mysterious ability to calm every lightning strike she summons.

But what if she doesn't want to be the weapon they've all been waiting for?

Set in a beautifully eclectic world of suspicion, super abilities, and monsters, Storm Siren is a story of power. And whoever controls that power will win.
Why I'm Peeing
---
• The Witch Hunter by Virginia Boecker •
I've seen this book
everywhere
since I started blogging again. And not just that, almost everything I've read about it has been raving about how great it is. I love fantasy, and this sounds like just the right amount of dark and gritty that would make it an engrossing read. Once I finish the current books on my Kindle, this is the first book I'm downloading!
• A School for Unusual Girls by Kathleen Baldwin •
I love historical novels about girls boarding schools. Does that sound strangely specific? Well, just look at the
A Great and Terrible Beauty
series. That one was off the chain amazing. I have high hopes for this one too!
• Storm Siren by Mary Weber •
I know this book was released a while ago, last year I'm pretty sure. But lately I've been seeing a few reviews for the sequel that look really intriguing, so my interest is piqued. Plus, that cover is pretty cool! I am definitely someone to judge a book by its cover.
---
What do you guys think of these novels? Read any of them? Please share with me down below!